PRESS RELEASE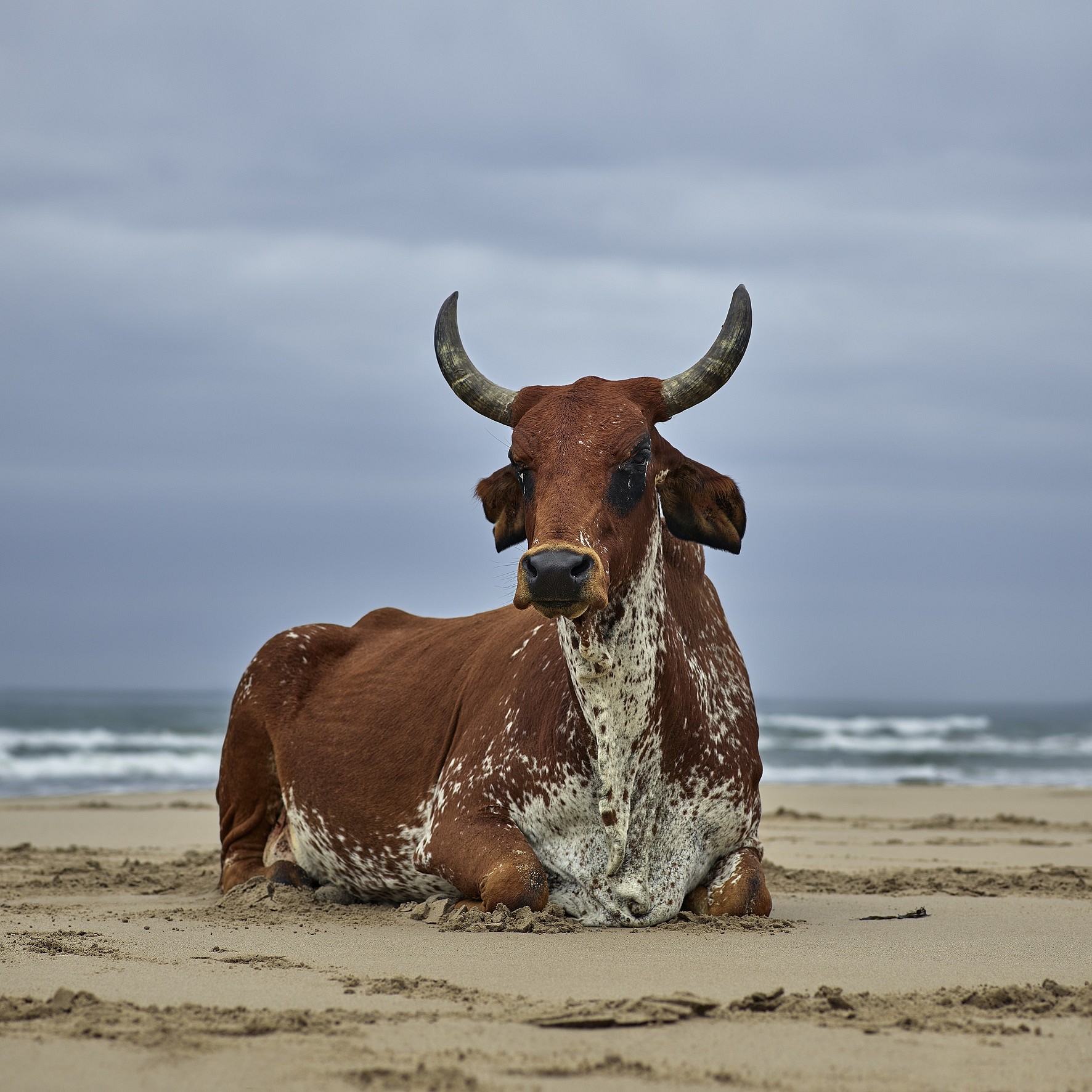 DANIEL NAUDÉ: A Decade of Seeing
Dec 4, 2018 – Jan 10, 2019
Everard Read / CIRCA Cape Town is proud to present A Decade of Seeing by Daniel Naudé. This is Naudé's first solo exhibition at the Everard Read Cape Town gallery. Opening on 4th December at 18:30, the exhibition runs until the 4th January 2018.
For a decade, South African photographer Daniel Naudé has practised capturing and perfecting moments of stillness in nature. In his latest exhibition, A Decade of Seeing, he shows a critical selection of works from his projects 'Animal Farm' (2007-2012), 'Sightings of the Sacred: Cattle in Uganda, Madagascar and India' (2012-2014), 'Cattle of the Ages – Ankole cattle in South Africa' together with the President Cyril Ramaphosa (2017) and his latest, never before seen works of Xhosa cattle on the shore of the Eastern Cape of South Africa (2018).
Martin Barnes, senior curator of photography at the Victoria and Albert Museum in London, observes that each of Naudé's photographs is "a shared moment in time, one in which the animal and the human seem at once named and yet nameless, specific and yet universal. There is a mutual "now-ness" to this collection of arresting human-animal gazes, mediated by the camera. In total, they read like a remarkable series of ecstatic, intensified meeting points in which we query what it means to be alive, locked in momentary register with another sentient being."
Naudé was born in 1984 in Cape Town, where he currently lives. He graduated with a Visual Arts Honours degree from the University of Stellenbosch in 2007.
Naudé has exhibited widely both locally and internationally, including solos at Everard Read Johannesburg and at Stevenson in Johannesburg and Cape Town. Group exhibitions include The Photographers' Gallery in London and at the J. Paul Getty Museum in Los Angeles. Festivals include La Gacilly Photo Festival (Baden, 2018 and 2017), the Lyon Biennale (2015), Lagos Photo (2011) and Bamako Biennale (2011).