PRESS RELEASE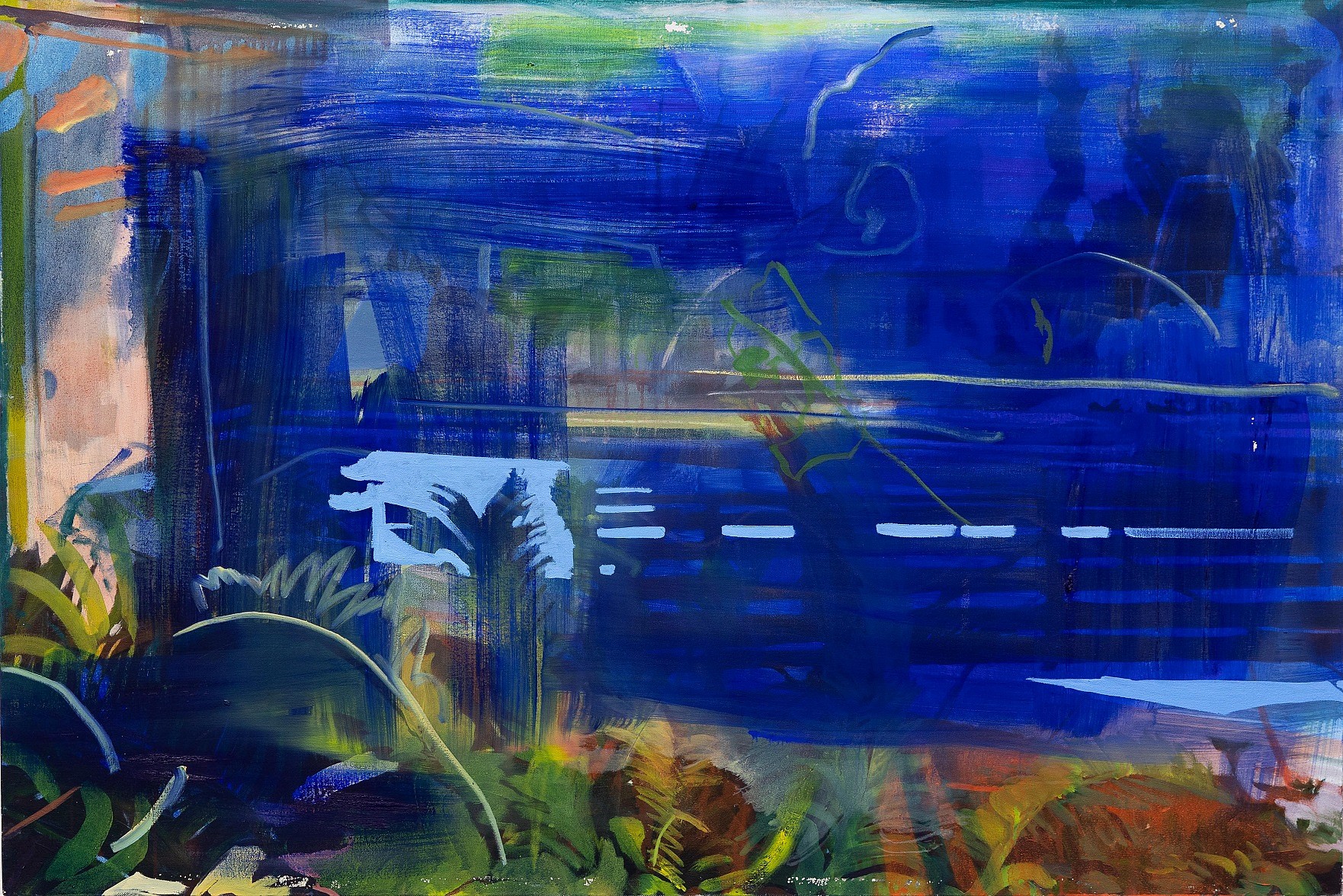 SWAIN HOOGERVORST: In Between Spaces
Sep 2 – Sep 26, 2020
Everard Read Cape Town is pleased to present In Between Spaces, a solo exhibition by Swain Hoogervorst.
A painter exists in between spaces, the canvas a bridge between reality and our understanding of it, between past and present.
The 2020 pandemic has affected the ways in which we all experience the real world, expanding and contracting our vision, giving rise to uncertainty. In his latest body of work, Cape Town artist Swain Hoogervorst connects this uneasiness to the decisions a contemporary painter has to make in committing brush to surface. 'In Between Spaces' was disrupted by the national lockdown, with the time in between serving as a period of contemplation, making clear his painterly concerns.
The still lifes and suburban landscapes that make up this collection are a reimagining of everyday encounters, created from photographs both taken and found. The ghostly presence of the pre-Covid world hovers under these images. The paintings, with their rich golds, blues and greens, unfold in a subtle framing of chance – based on the infinite choices of what to paint and how. Like something glimpsed from the corner of your eye which disappears when you look at it straight-on, the works in this exhibition lie at the edge of recognisability. Dislocated planes of colour and erratic lines are combined with flashes of clarity: a sunflower's petals, a vase, a paving stone. There is a tension between negative and positive space, between presence and absence. The result is an organic yet deeply considered stitching together of perception and thought.
Hoogervorst's practice confronts the difficulty of knowing the world with any clarity – especially as it is now – but aims to empower the viewer through the transcendent possibilities of attempting to.
Review by Ashraf Jamal: https://artthrob.co.za/2020/09/29/pneuma-swain-hoogervorsts-in-between-spaces/
*Face masks are required and must be worn when visiting the gallery